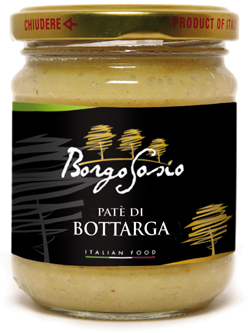 Article Code:
VR125
EAN Code:
8003267900818
Net Weight:
180 gr
Ingredients:
Tuna 25%, Anchovies 25%, Eggs of Tuna 5%, Vegetable oil, Extra virgin olive oil, Aromatic Herbes, Salt.
Units for Carton:
Package 12 pieces.
Preservation Method:
Pasteurized product 3 years. Refrigerate after opening.
Condition of use:
Consume the product after opening withing 1 month.
Weight:
4,00 kg