Sauce sea mountains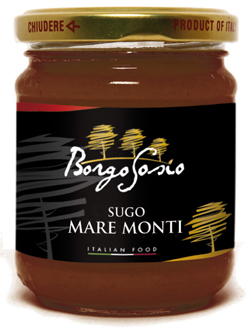 Article Code:
203

EAN Code:
8032745332032
Net Weight:
180 gr
Ingredients:
Chopped Tomato, Sunflowers oil, Onions, Mushrooms Growing local, Polyps, Raisins, Sugar, Extra virgin olive oil, Salt, Anchovies, Parsley.
Units for Carton:
Package 12 pieces.
Preservation Method:
Refrigerate after opening.
Condition of use:
Consume the product after opening withing 1 week.
Nutrition facts for 100 gr the product:
Energy value 39 Kcal – 163 Kj; Protein 2,9 g;
Carbohydrate 2,1 g; Fat 2,1 g.
Weight:
2,26 kg